This is my sister's horse Skeeter. He is very curious and follows me along the fence line when I am out walking and taking pictures at my daddy's.
I snapped this on a cloudy day and the sky was washed out. I added this texture and am pleased with the results. He's such a handsome fella!
Be sure to visit
The Daily Wyatt
for week 2 of Texture Thursday!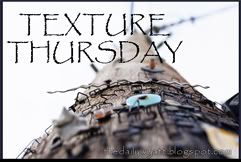 xoxo,
SouthernSass